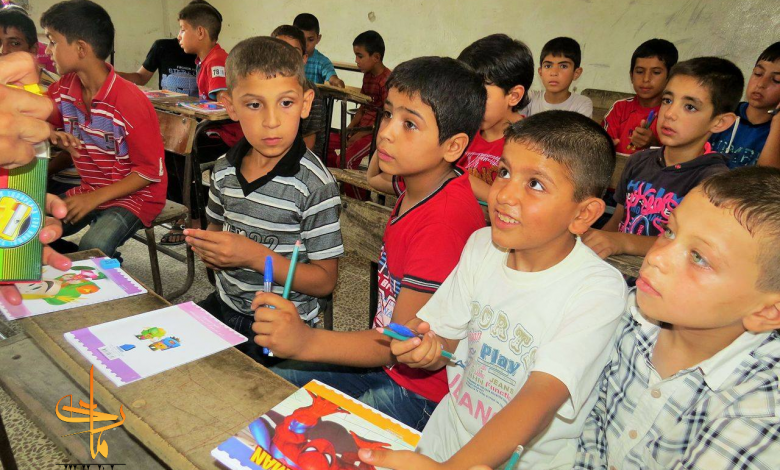 AZAZ, rural Aleppo: When his father was killed by a government bombing three years ago, Yazan suddenly found himself as the sole breadwinner of his family. Now only ten years old, he is responsible for his mother and three younger siblings. 
Mari first met Yazan as he was selling tissues in the streets of Azaz, a city in opposition-held northern Aleppo province. The job brings him about 3,000 Syrian lira (about $3) per week, Yazan said.  It's only enough to cover the family's most basic necessities. His siblings are too young to work, and Yazan's mother, injured late last year in an airstrike, remains unable to find a suitable job. 
Living in a run-down old home outside Azaz after fleeing their hometown in southern Aleppo province, none of the four children attend school. The family cannot afford school supplies such as pencils and notebooks, and Yazan spends his days working to keep his mother and siblings fed.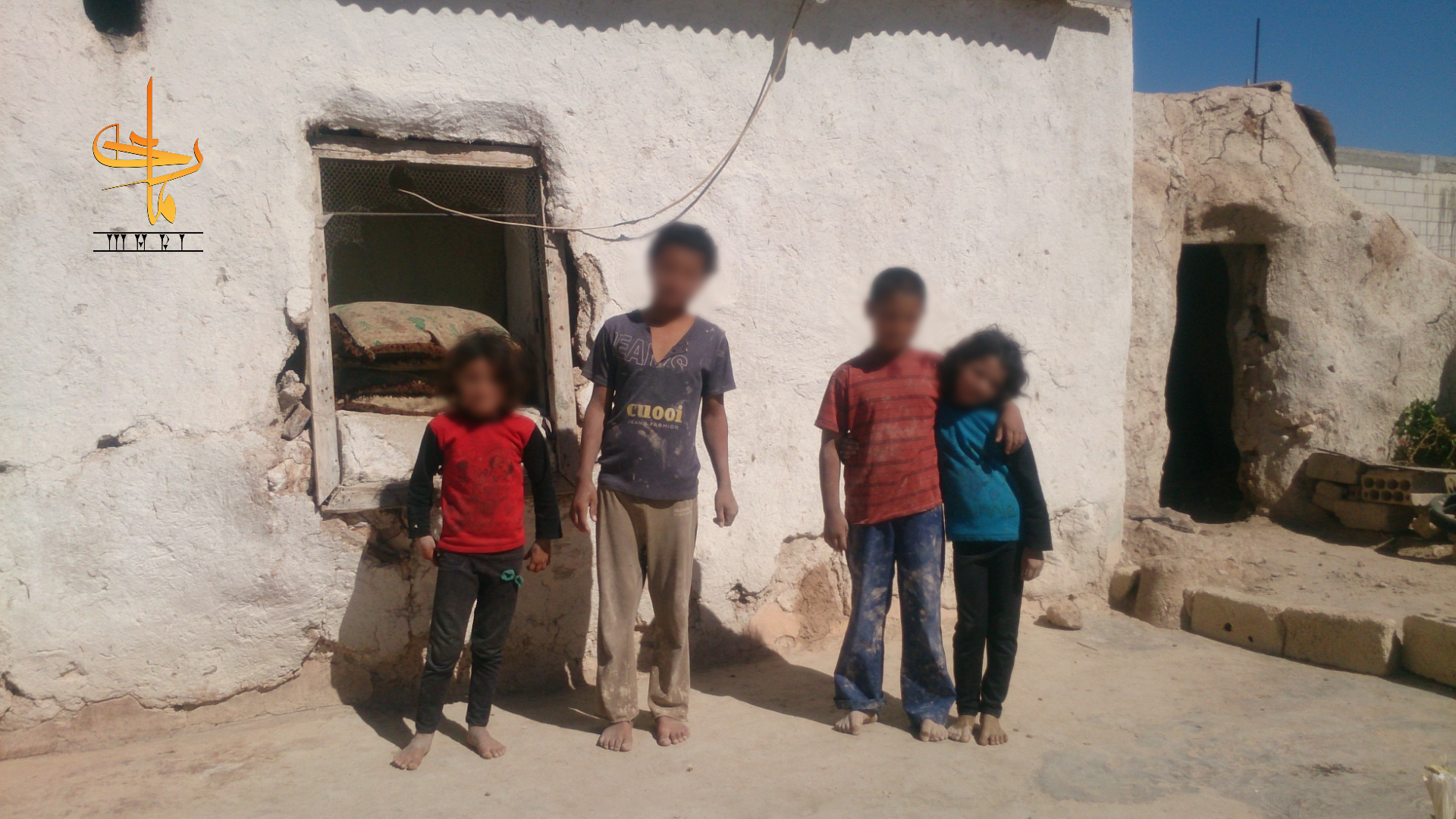 Now in its ninth year, Syria's war has devastated the education sector. According to a UNICEF report from 2019, some two million children–more than a third of Syrian children–are not attending school. Some 1.3 million are at risk of dropping out, and one in every eight children is in need of special psychological and social support in order to keep up with their studies. 
Displacement and illiteracy
In the past three months alone, more than 900,000 people have fled their homes in Syria's rural northwest, according to a UN count.  They are in a race to outrun pro-government military advances on the ground, as well as danger from overhead as Syrian and Russian airstrikes rain down. Some 60 percent of those who have been displaced are children. 
Thousands of displaced people were forced to take shelter in hastily built, informal tents, or simply sleep out in the open beneath olive trees, even as temperatures dropped and winter rains turned their campsites to mud. Education became a distant dream, secondary to safety and a steady income.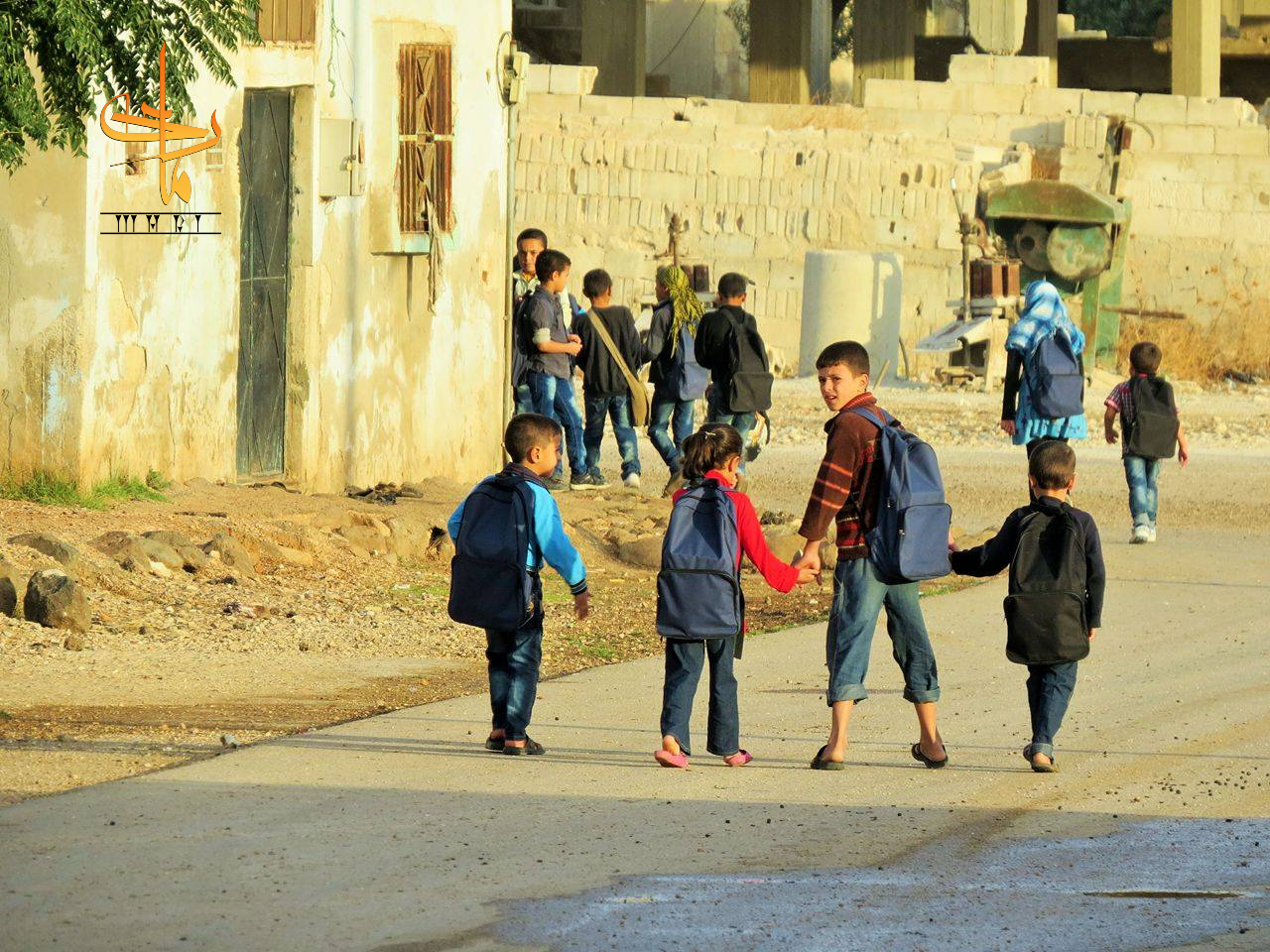 The result: many displaced families are sending their children out to work. Some, like Yazan, are selling goods in the streets, or working as laborers. 
Adel Hadidi, education minister in the Syrian Salvation Government (SSG), told Mari that some 250,000 children in the country's opposition-held northwest are not attending school due to displacement and poor living conditions. The SSG is backed by Hay'at Tahrir a-Sham (HTS), a hardline Islamist group in charge of many remaining rebel-held areas of northwestern Syria. 
But there is no real plan by local authorities to solve the problem, according to Mustafa al-Khalaf, director of a group of schools in rural northern Aleppo. 
And for displaced families who are on the search for food and shelter, education is not the most immediate priority, he said. 
"Those who were displaced [recently] to rural northern Aleppo are still just looking for a place to live, or for work opportunities and aid supplies," al-Khalaf told Mari. 
Meanwhile, schools in northern Aleppo are overwhelmed, he added, estimating that thousands of displaced children have already been absorbed into existing local facilities. "It isn't possible to take in more students, and there aren't any more teachers, or funds available for their salaries," al-Khalaf said. 
A typical classroom in the area "contains 50 children," he said.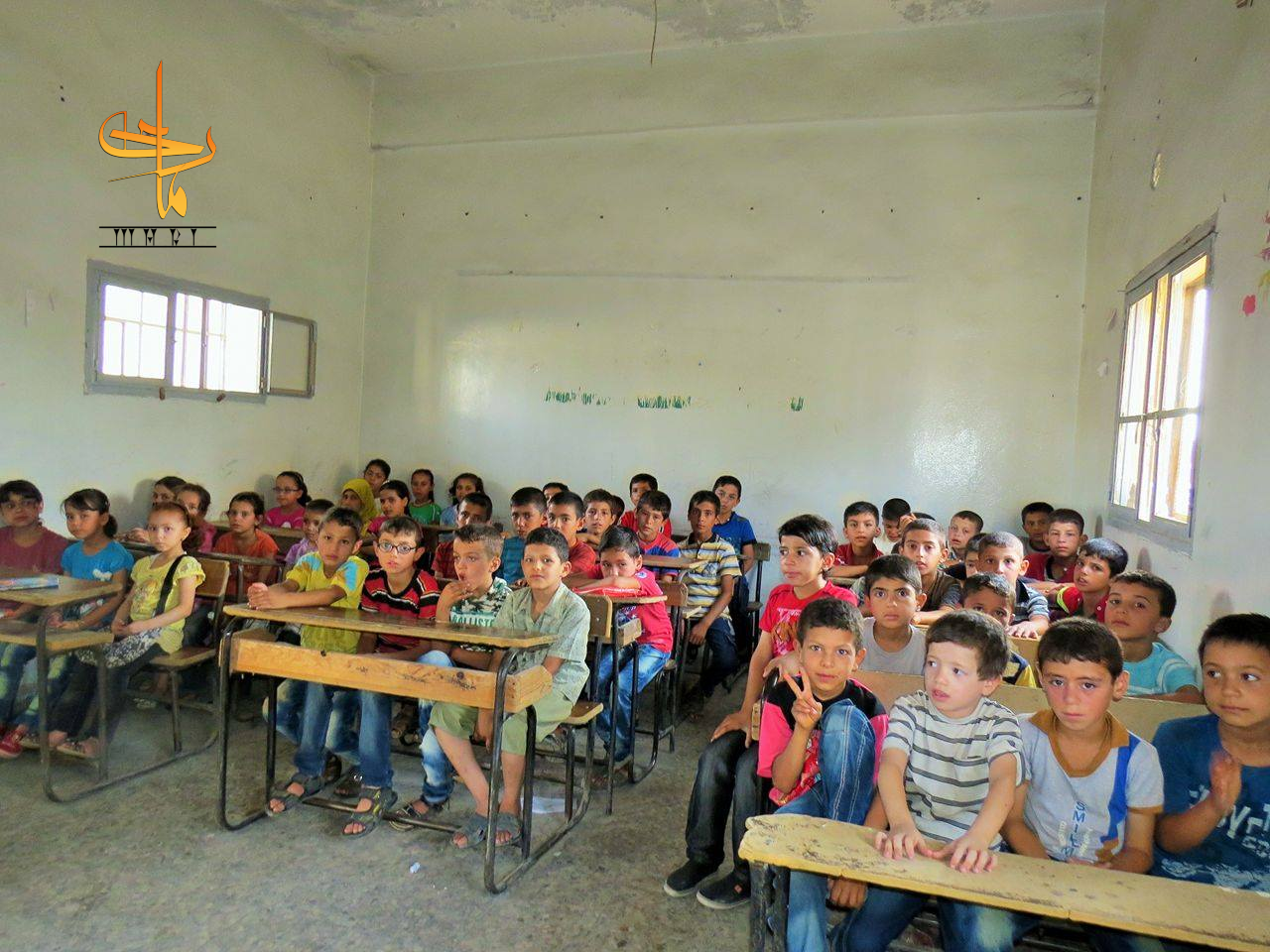 A grassroots effort
Residents themselves are now beginning to pick up the pieces. One team of activists, Basmat Nour, travels among northwestern Syria's displacement camps, bringing school lessons such as basic reading and writing to the children living there. 
The team started out in January, in the al-Iman camp in rural northern Idlib, where some 600 people live after fleeing their hometowns in southern Idlib and neighboring northern Hama province. The group set up a school tent in the camp with the aim of educating 90 children between the ages of six and 12. The lessons include basic literacy courses, for children who have been cut off from their schools due to the war, camp director Khalif al-Thuhour told Mari. 
So far, Basma Nour focuses its efforts on "children in camps that aren't serviced by schools, especially informal camps," according to Muhammad Mazen al-Masmoum, the team's director. The group operates on "donations from friends, and that's it," he said.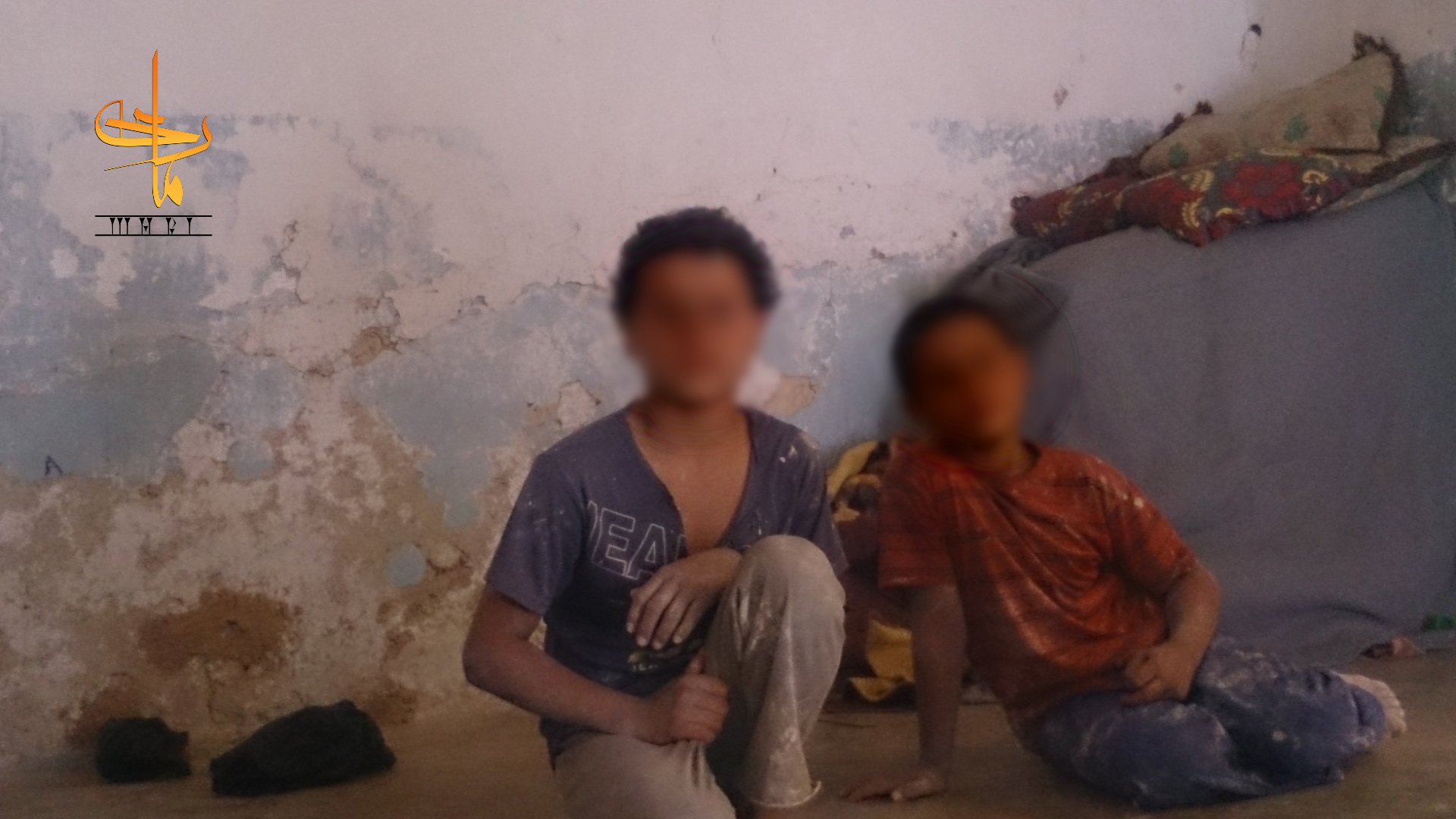 Another volunteer group, Ghiras, works to set up school tents–what they call "field schools"–for displaced children living in the camps. 
They set up their first "field school" in Atma, a group of threadbare displacement camps along the Syrian-Turkish border, in early January. The group now runs seven schools free of charge for displaced children from grades one to three, team members told Mari. Some 55 teachers and administrators volunteer in the program. 
But with the fighting only increasing over northwestern Syria, and hundreds of thousands of people fleeing their homes, local education remains under high threat. Over the course of just one day last week, pro-government airstrikes hit ten schools, according to UK-based aid group Save the Children. At least one girl was killed. 
Speaking to Mari in recent days, opposition-run Syrian Interim Government Education Minister Emad Baraq said he worried about the "cutoff" of schooling. His concerns extended beyond the targeting of school buildings themselves, he told Mari.
"There could be a generation of illiteracy."
**
This report is part of Mari's special coverage of Syrian education, and the first of a number of articles that will be published in the coming two weeks.