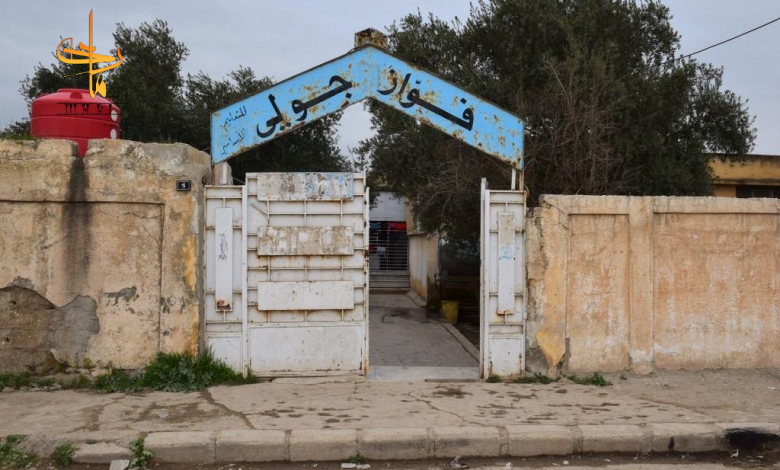 QAMISHLI, Syria: On her first day of school 46 years ago, Kawthar Doku went without  water for hours. She couldn't speak the school's language of instruction, Arabic, to ask for a glass. 
Today a co-chair of education in northeastern Syria's Self-Administration, Doku is a native Kurdish speaker. Hasakah province, where she lives, is majority Kurdish, though other groups such as Arabs, Armenians and Assyrians also live there. The area is under the control of a majority-Kurdish governing authority that split from the Syrian government over the course of the war.
What happened to Doku at school more than four decades ago still sits prominently in her mind. The school, Hatem al-Tai Elementary School, still exists, though under a completely different education system. 
It is now commonplace to hear both Arabic and Kurdish throughout the school building, as both languages are now allowed rather than just Arabic. The teachers themselves speak both, and textbooks are written in Arabic and Kurdish, Doku tells Mari. 
But even as the novel coronavirus pandemic has seen schools in northeastern Syria shut down in recent weeks, while others are repurposed as shelters for displaced people, the area's education system is facing more longstanding problems amid debate over majority-Kurdish authorities' insistence on multilingual teaching. 
Trilingual classrooms
In 2015, the Self-Administration enacted a new education policy in its areas of control: it would see that students receive instruction in their mother tongues. New curricula were soon developed in Kurdish, Arabic and Syriac. The new system cancelled out the Arabic-dominant one used for decades by the Syrian government, described by Doku as "racist." 
The new system has seen Fian, a Kurdish child in fourth grade, study in her native language since she began school. When the new academic year began in September, she started learning Arabic as a second language. Students her age are allowed to choose a second language to learn–in Fian's case, she had the opportunity to choose between Arabic and Syriac. 
The Self-Administration's new curriculum is not without its criticism. 
Muhammad Hassan teachers history at Hatem al-Tai Elementary School, the same school where Doku went hours without water decades ago. He feels the new system suffers from a "lack of experienced teachers," despite most of them having gone through training before starting work at the reopened schools. He requested a pseudonym to protect his job. 
The Self-Administration's schools also "suffer from a lack of curriculum materials," Hassan says, adding that those already in use "need to be reviewed." 
Nearly 800,000 students currently attend about 4,000 schools run by the Self-Administration, according to statistics published by the body's education committee and shared with Mari by a source from the committee.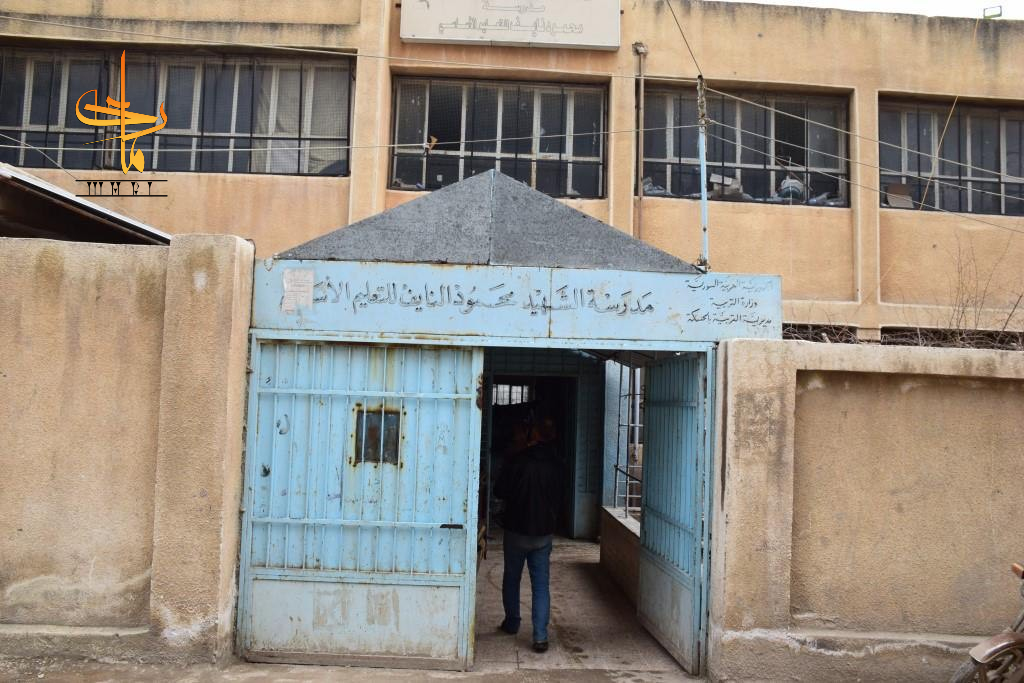 Government education
The Syrian government does still remain in charge in some schools in Hasakah province, where it uses Arabic as the main language of instruction while teaching English as a second language. Kurdish is not taught.
They are mostly located in the two so-called "security squares" in Hasakah city and Qamishli, zones named for the presence of government security branches there. One teacher in a government-run school complex in Qamishli estimates there are 38 government-run schools remaining in Hasakah province in Syria's northeast. 
Some 25,000 students attend these schools, according to statistics given to Mari by a source in the government's Education Ministry in Hasakah province. 
Students in these schools suffer from overcrowding, as some 54 to 60 children cram into each classroom, says one father, whose daughter Reem is in seventh grade at a school in Qamishli's "security square." 
Still, he feels that Reem is faring better than some of her friends who also study in government schools. "Reem sits on an actual chair, while her friends are forced to sit on the floor due to the lack of enough chairs." 
In an attempt to accommodate the number of students in its schools, the government split up students in its Hasakah province schools into three shifts: one in the morning, a second at  noon and a third in the afternoon. It also set up prefabricated classrooms on a number of school grounds, according to an Education Ministry source. 
And though conditions in the government schools are markedly worse than those of the Self-Administration's schools, some residents still prefer them, as their government-approved curriculum remains accredited. The Self-Administration's curriculum is not yet recognized by Damascus.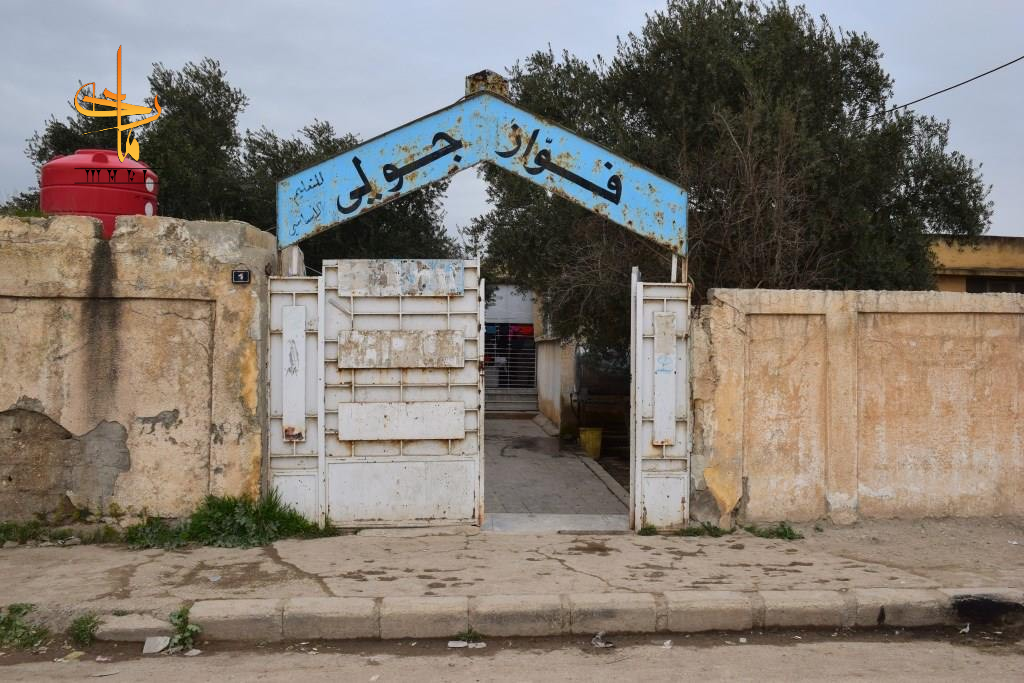 A war over education?
Ever since the Self-Administration introduced its new special curriculum, Damascus has not accepted it, instead firing around a thousand teachers because they joined the new curriculum, a Self-Administration education source told Mari. 
But after Turkey launched its "Operation Peace Spring" military invasion of northeastern Syria in October 2019, there have been a number of meetings between the Self-Administration and the Syrian government to negotiate several files related to the fate of the region and he majority-Kurdish Syrian Democratic Forces (SDF). 
Among the files discussed between the two sides was that of education in northeastern Syria, according to a Self-Administration official who attended the negotiation meetings with the Syrian government. 
The official, who requested anonymity for security reasons, expressed his hope for an understanding with the Syrian government over the question of education. 
"We have formed a number of committees including representatives from both sides, and one of these committees is an education committee focused on dialogue and specifying a path for education." 
Still, the official did not deny the "difficulty of the task," accusing the Syrian government of being "resistant to the idea of change" in education. 
The back-and-forth has left students and parents in Syria's northeast questioning the fate of their education system–even before the spread of coronavirus has forced them home from class. 
This report is part of Mari's special coverage of Syrian education. 
Read also: 
A 'generation of illiteracy' as northwest Syria's children driven into displacement
In northwestern Syria's displacement camps, children search for warmth, income in garbage dumps